Bringing in general waste
Residents of Higashi Hiroshima, Takehara, and Osakikamijima are permitted to come to the facility by themselves or with their families. Please bring something that shows your address (e.g. a driver's license, utility bill receipt, etc.) so that we can confirm where your waste originates when you come to reception.
Please note that some types of waste may not be accepted. In addition, you may be be asked to take back home any waste that cannot be accepted at this facility.
Please click on the links below for more information on waste separation in every city.
If you have any questions about collection dates or other matters, please contact the Waste Management Division of the Living Environment Department if you live in Higashi Hiroshima, the Living Environment Section of the Citizen's Division if you live in Takehara, or the Public Health and Sanitation Division if you live in Osakikamijima.
Bringing in Waste /
Carry-in route for general waste
Waste carry-in guide
● Please provide your name, address, and type of waste at the counter in the Measurements Building.
● Please follow the instructions of the staff when unloading waste.
● If you need help unloading your waste, please let the attendant know.
● Please follow the orange arrows displayed on the road surface.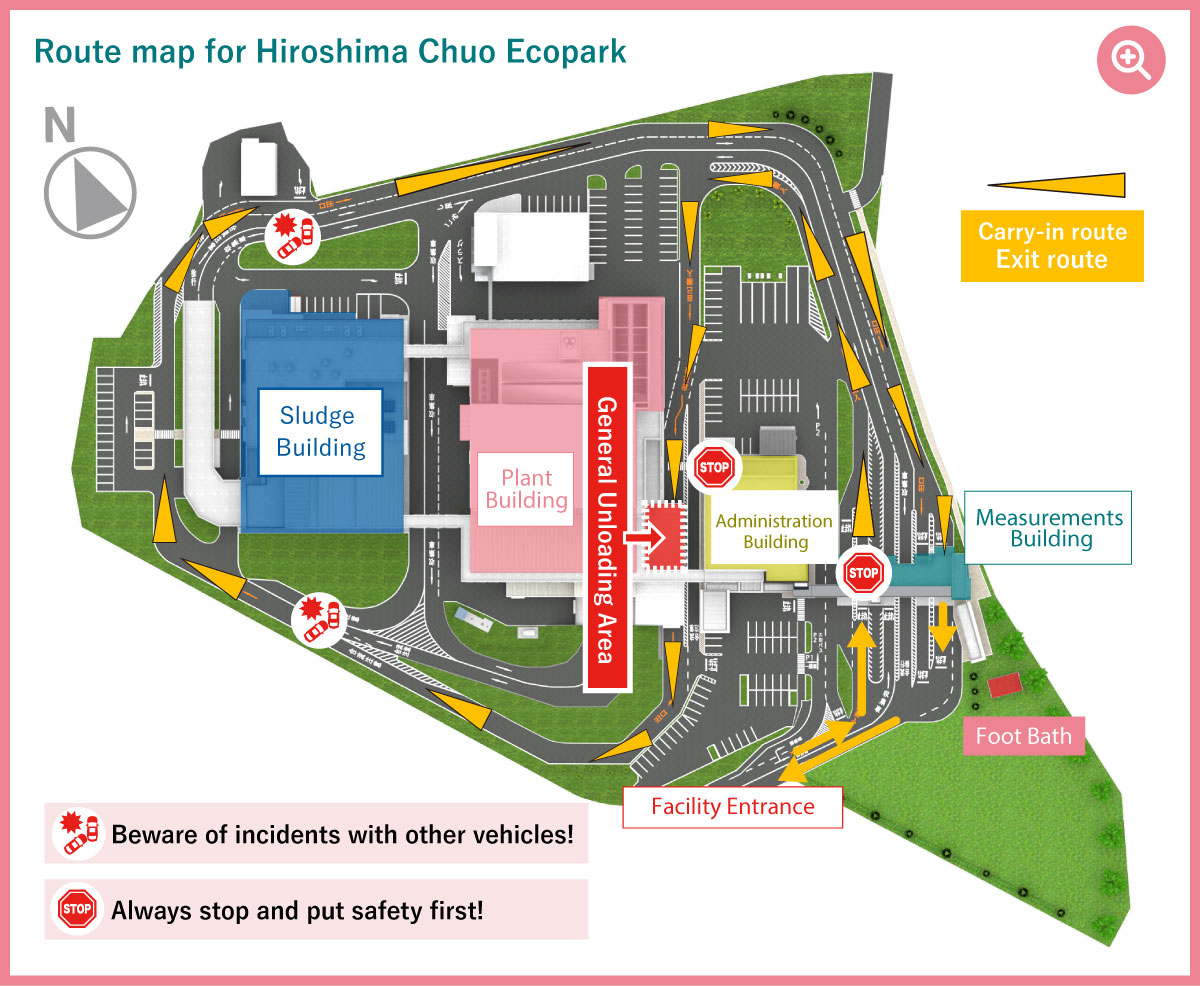 ● Observe

the speed limit of 30 km/h

.
●

Pay attention to pedestrians.

● Watch out for

parked vehicles

.
● Please follow

the instructions of the staff.

●

Smoking is not allowed

inside the premises.
●

Always stop at the stop position.